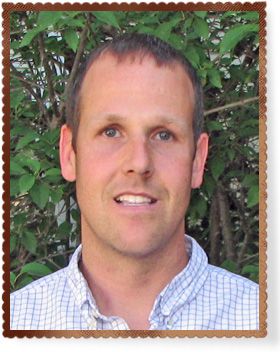 Dr. Ryan D. Canales, MVB, Owner
Dr. Ryan Canales grew up in Rutland, Vermont. He founded Long Trail Veterinary Center with his wife in July 2012. Dr. Canales truly enjoys the vast diversity involved in the veterinary profession. "No matter how many years you're in practice, every day brings a new rewarding challenge," Dr. Canales says. He finds nothing more rewarding than seeing appreciative clients leave happy and healthy. "Our mission here is to provide the safest, most current knowledge for your family to make the best decision for your pet that fits into your lifestyle," Dr. Canales says.
Dr. Canales earned his undergraduate degree in Biology (with a minor in Chemistry) from Castleton State College. He was awarded his veterinary medical degree, with Honors, from the University College of Dublin School of Veterinary Medicine, a constituent of the National University of Ireland. Dr. Canales is a member of the American Veterinary Medical Association, the Society for Theriogenology (the science of animal reproduction) and the Vermont Medical Association. He is USDA-Accredited and certified in advanced reproduction and breeding technology and techniques. Since childhood, Dr. Canales' passion has been training and working with all breeds of working dogs. He is a licensed AKC Beagle Field Trial and American Field Trial Judge for pointing dogs.
Dr. Canales and his wife reside in Williston with their 3 English Setters. Outside of the practice, Dr. Canales' interests include participating in triathlons, skiing, mountaineering, training and judging bird dogs and beagles, and spending time on the trails with family and friends.
Our Team
The friendly, professional staff at Long Trail Veterinary Center is made up of highly trained veterinarians and technicians who have made it their mission to help pets live long, healthy lives. To be true to this mission, the hospital team relies on several individuals, each equally important in helping us deliver the best patient and client experience for both you and your pet.

Teamwork is a constant in our daily practice. From check-in to check-out, our team of pet lovers work cohesively to create a warm and welcoming experience for both you and your pet.

Want to join our team? Email us!