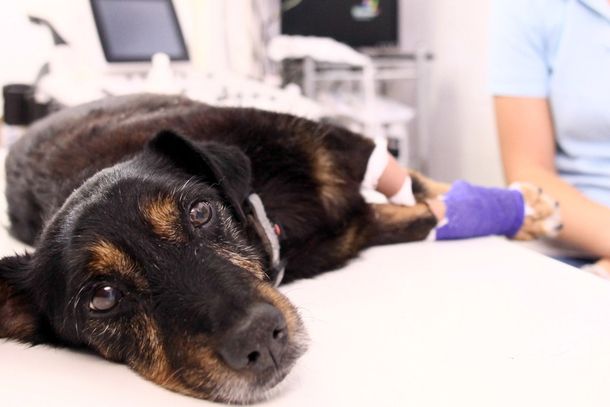 Your pet receives state-of-the-art, compassionate surgical care at Long Trail Veterinary Center. Whether your pet is in for a routine spay or neuter procedure or a more complicated surgical procedure, our veterinary staff are here to help.
Board-Certified Veterinary Surgeon
In cases of advanced surgical techniques or second opinions, Dr. Levin, DVM, Diplomate, American College of Veterinary Surgeons is available on-site by appointment only for the following:
Orthopedic Surgery
Achilles Tendon Rupture

Angular Limb Deformity

Femoral Head and Neck Excision (FHO/FHNE)

Fracture Repair

Fragmented Medial Coronoid Process (FMCP)

Joint Arthrodesis

Joint Luxation Repair

Lateral Suture

Minimally Invasive Percutaneous Plate Osteosynthesis (MIPPO)

Osteochondrosis Dissecans (OCD)

Patella Luxation

Tibial Plateu Leveling Osteotomy (TPLO

Triple Pelvic Osteotomy (TPO)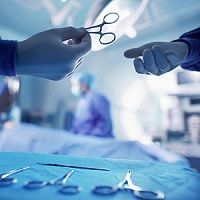 Soft Tissue Surgery
Adrenalectomy

Anal Sacculectomy

Brachycephalic Syndrome

Cholecystectomy

Ectopic Ureter

Gastrotomy and Prophylactic Gastropexy

Intestinal Enterotomy and Resection and Anastomosis

Liver Lobectomy

Nephrectomy

Parathyroidectomy

Total Ear Canal Ablation and Bulla Osteotomy (TECA-BO)

Vulvoplasty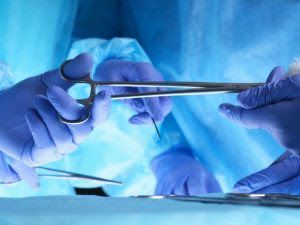 Oncologic (Cancer) Surgery
Digit Amputation

​​​​​​​Limb Amputation

Mandibulectomy and Maxillectomy

Reconstructive Surgery

Tumor Excision/ Debulking Procedures
General Surgical Care
Common surgeries at Long Trail Veterinary Center include:
Spays, neuters, and most general reproductive surgeries

Bite wound repair, lacerations, abscess, and ear hematoma surgeries

Eye surgeries, including entropeon, enucleations, and cherry eye

Mass and tumor removals

Foreign body removal
Anesthesia & Monitoring
Your pet's safety and comfort during surgery are our highest priority at Long Trail Veterinary Center. We are equipped with advanced anesthetic and monitoring technology that is used to keep your pet comfortable and monitor his or her condition during surgery. During anesthesia, visual vital signs and electronic monitoring are available to provide information concerning blood pressure, oxygen tissue levels, rate of breathing, and heart rate and function. Our support team, as well as your veterinarian, monitors your pet's condition while he or she recovers.
Prior to each procedure, your pet receives a thorough physical examination and laboratory tests, including a pre-anesthetic blood panel. This helps determine whether there are any conditions that may endanger your pet's health. All pets routinely receive an IV Catheter and IV fluids before, during, and after the procedure.
When your pet is not in pain, he or she recovers from surgery more quickly. Pain management is an important part of pre-, intra-, and post-operative protocols. Pre-anesthetic medication is administered for pain and limits the amount of anesthesia necessary. We may also send pain medication home with your pet to help with the post-operative recovery.
We encourage you to call with any questions or concerns at any time.