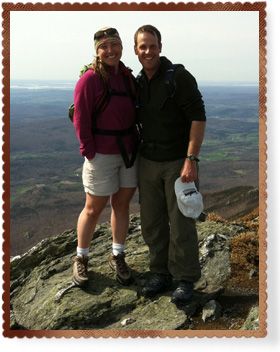 Dr. Ryan Canales, MVB founded Long Trail Veterinary Center in 2012 to provide full-service veterinary medicine and the best preventative, medical and surgical care available to you and your pet. In partnership with his wife Ericka Canales as the Hospital Manager, they created a hospital culture that believes your pet is an important member of your family and educated clients provide better pet care. It is their goal to work closely with you to keep your pet healthy and happy.

Long Trail Veterinary Center in Williston, VT provides complete veterinary care, from wellness examinations and breeding to advanced pet diagnostic services and surgical care. Your pet gives you years of faithful companionship and he or she deserves only the finest veterinary care available.
When you choose Long Trail Veterinary Center for your pet's medical, surgical, emergency, or boarding needs, you and your pet will benefit from:
Consistent, compassionate care and comprehensive veterinary services

A friendly, easily accessible veterinary staff and a warm, comforting environment

Our commitment to finding answers that stay within your comfort zone and budget

A dedication to solving difficult cases and providing results without necessarily repeating treatments performed by other veterinarians

Wellness plans that bundle and discount services for your pet's most important preventive health needs

Expertise and experience in a wide range of veterinary practice areas

We understand that each pet owner's circumstances are unique and that each pet's tolerance and personality is special.
Long Trail Veterinary Center, prides itself as one of the only veterinary practices in New England that has a genuine knowledge and passion for sporting, breeding, and working dogs.
Payment Policies
Payment is required when animal is released to owner. Major surgery and critical care require an advanced deposit.
We offer CareCredit payment plans as a convenient option to credit cards, cash or checks. Go to www.CareCredit.com to fill out an application and receive advance approval.
For clients with pet insurance, we are happy to provide you with the necessary documentation and assistance to submit a claim to your insurance carrier.